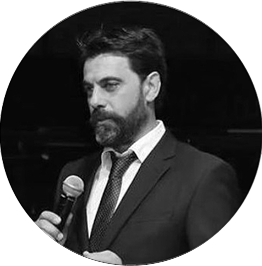 Non-executive member of the BoD
Lefteris Antonakakis is a member of the Board at Karatzis Group of Companies, bringing his valuable experience in shipping and nautical engineering to the table. His extensive know-how in the sectors of engineering and industrial construction has proven to be a great asset to the Group, especially in regards to its related subsidiaries. His exemplary leadership and management skills, as well as his lengthy professional experience, act as true assets in this role.
Lefteris has graduated from the Merchant Marine Academy in 1990, which offered the perfect outlet for his interest in nautical engineering. He is now President and CEO of ANTONAKAKIS SA, thus increasing his grasp in all areas of mechanical construction. He is also President of the Business Association of the Heraklion Industrial Area and Vice President of The Federation of Industries of Greece (SBE), and holds the post of Managing Director of Environmental Protection Engineering (EPE) S.A, which trades in industrial items.